PROJECT MANAGEMENT SERVICES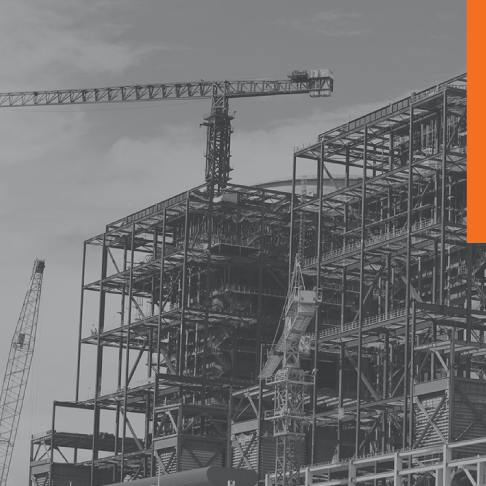 SERVICE OVERVIEW
Project Management Services
North 51 provides independent, technically driven and commercially focused Project Management Services which enables our clients to meet their business objectives and portfolio returns. We spend time in understanding our Clients goals and strategic outcomes.S

Whether new to development or an informed and experienced Client, North 51 are there to support each Client with market leading expertise when they decide the time is right to invest.

We aim to provide best in class Project Management Services for every stage of the asset lifecycle from initial technical and commercial due diligence to feasibility studies, advisory services, procurement, design, construction, handover, renovation, demolition and asset change of use.

We invest time in understanding our clients' needs, project requirements and expected strategic outcome. Our inherent principles of being client-centric, results driven, meticulous, motivated and energised brings consistency in delivery and assurance to our clients. With a stringent ethos to risk management and change controls, we adopt a robust fail safe strategy towards mitigation. Owing to our open communication and commitment to forging strong collaborative relationships with our Clients, Project Delivery Team, Partners and Supply chain we are adept at an extremely driven hands-on, one hive one goal approach.

Our seasoned and expert team of Engineers, Commercial Managers, Designers and Project Managers work within a multi-disciplinary environment with Employers Agents, Programmers, Designers, Expert Technical and Cost Management professionals across all market sectors such as Hotels & Hospitality, F&B, Commercial, Prime and Super Prime residential, Education, Entertainment , Retail, Interior Fit out works on multifaceted exemplar projects.
●  Technical Due Diligence
●  Project Brief and Employers Requirements
●  Discharge of Conditions Precedent and Conditions Subsequent
●  Programming & Planning
●  Interior Design and Management Services
●  Procurement
●  Project management
●  Quality Control, Quality Assurance and Quality Management Services
●  Change of use
●  Project Rescue and Recovery Services
●  Post Project Reviews and Evaluation
Contract Administration
●

  Contract Claims


●

  Contract Negotiations


●

  Employer's Agent


●

  Change Management & Control


●

  Delays and Notifications

Project Initiation
●  Design Management
●  Statutory Approvals Management
●  Tendering and Procurement of Client Direct Orders
●  Risk Management
●  Stakeholder/ Client Management
Construction Management
● Progress Review & Reporting
● FF&E & OSE Management
● Interior Fit out Management
● Mock-ups and approvalss
● Testing & Commissioning
● Management
● Pre-opening
● H&S Management
● Project Handover & Close Out
● Defects Liability Period – Project Management