NORTH51 has BIG NEWS for you! Who doesn't LOVE Moroccan cuisine? We know we do!
Here's a small behind-the-scenes teaser: Our new project "Amazigh", a modern Moroccan cuisine is coming to life sooner than you expect in Mirdiff City Center. And we're going to let one more little secret slip out: the opening is SOON, grab your calendars and circle March 2022.
A small background story: Amazighs are the oldest inhabitants of North Africa. They differ from other populations by their culture and language (Tzamazight, which has its own ancient alphabet).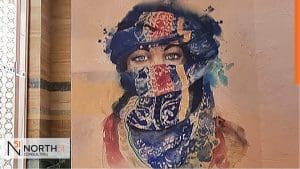 Amazigh takes traditional Moroccan cuisine to a modern and expertly crafted interpretation alongside exceptional interior design perfectly blending traditional Moroccan designs and finishes to deliver a mesmerizing ambience and a one of a kind dining experience.
Amazigh lets you delve into a captivating space that celebrates the old and new, tradition and innovation and offer a culinary experience fused with a twist.
We're bringing a cutting-edge modern Moroccan restaurant to Dubai; we're ringing in the news, GRAND OPENING SOON!